---
Velcome on my website!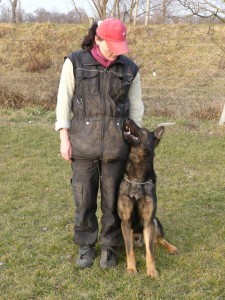 I love animals whole my life and I must say, I respect them. When I was a child, I cannot have my own dog becouse of parents and that´s why I borrowed dogs from my freinds and neighbours. Rita, Satan, Kim, all these dogs was germen sheperds and I trained them.

The last was Cerb Okim or Ron. His owner present him to me, when he was two years old. I took him for one year in and after this time my parents officialy said yes. Ron was my first dog whit which I started to visit Cynology Club and to train all three disciplines from ZVV and also to compete like junior.

I train dogs from 1994 and I have to say,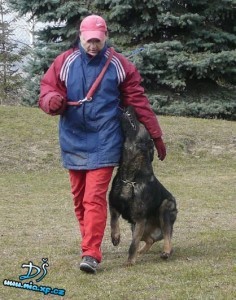 that I have a great luck on so much excellent people, who I met and who help me. Now is the time to name them and to thank them, but I am afraid to forget any one and that´s what I don´t want. So I want thank to everybody in this way and I promis and full my resolution to experiences and good advices to other people.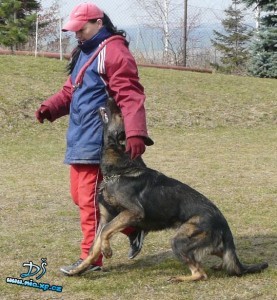 I sow the end of Svazarm training way, I competed in juniors, I sow the beggining of IPO, SchH, I tried Agility, rescue training... I choose what is the nearest to my heard, IPO and SchH, becouse I prefer speed, accuracy, willingness and the good relationship between trainer and dog. My choice was and is IPO and SchH also becouse I don´t like easy and fast goals.